Je me rends compte que plus le temps passe, moins je fais d'articles mode… la faute à l'été et aux festivals, certes, mais aussi parce que tout simplement, je passe moins ma vie à faire du shopping. Les visites aux magasins physiques sont devenues rarissimes, et si je checke mes e-shops préférés plusieurs fois par semaine, je passe de moins en moins facilement par la case panier.

I realize that the more time passes, the less I write about fashion ... of course, summer and festivals clearly came in the way, but even apart from that, I think I've just spent less time doing shopping lately. I barely ever set foot in a physical store, and although I check my favorite e-shops several times a week, I take it to the purchasing step pretty rarely.

Alors c'est bien pour mon portefeuille et pour mon apparte, bien sûr, mais ça veut aussi dire que j'ai moins de choses à montrer ici… ce qui forcément, est moins chouette pour vous.

De ce constat a germé l'idée de faire un article sur mes meilleurs achats. Coups de tête ou réfléchis, en méga-soldes ou après de rudes économies, ils ont en commun d'avoir passé déjà un certain temps dans mon dressing sans pour autant avoir été relégués dans le bas de la pile.

So of course, it's good for my wallet and it takes less space in my closet, but it also means that I have less things to show here… which obviously is less fun for you.

This observation led me to the idea of writing a blogpost on my best buys. Whether they were spontaneous or carefully thought, whether I got them for a crazy sale price or after saving up for months, they have that one thing in common: to have spent quite some time in my closet without having been relegated to the bottom of a stack.



J'ai donc sélectionné dix pièces qui, malgré parfois des années, ne m'ont jamais lassée… et qui me suivront probablement toute ma vie (si elles tiennent le coup, en tout cas)! Voici les 3 premières - la suite au prochain épisode ;)

So I selected ten items that, sometimes even for years, haven't bored me yet, and that will probably follow me for the rest of my life (if they resist of course)! Here are the first three - the rest is for the next episode ;)


New Look Skinny High waisted jeans

C'est difficile de l'admettre, mais il faut bien s'y résigner à un moment: malgré maintes tentatives auprès de marques réputées et beaucoup plus chères, mon jean préféré est un… New Look. Avec sa taille haute et sa matière souple et élastique, sa coupe qui me va comme un gant et son prix qui me permet d'en racheter un chaque année, il bat tous les autres… à plate couture ;)

It's hard to admit it after so many attempts with reputable and more expensive brands, but my favorite jeans are from… New Look. The high waist, the soft and elastic fabric, the cut that fits me like a glove and of course, the price that allows me to buy a new one every year, it beats all its competitors hands down !

Ok, je ne les ai même pas depuis un an, mais mes Stan Smith doivent être un des achats que j'ai le mieux rentabilisé. C'est bien simple, elles vont avec tout! Elles ont vécu la fête, les events mode, les festivals, les journées de rendez-vous, et même si ça se voit un peu, elles se nettoient facilement et ne font que gagner en confort.

Ok, I've had them not even a year, but my Stan Smiths really are one of those purchases that were really worth the money. It's very simple: they just go with everything ! They lived through parties, fashion events, festivals, hectic workdays, and even if it shows a little, they are easy to clean and are always super comfortable.


Et enfin, trouvé dans un bac de fin de soldes, je vous présente le vêtement que j'ai le plus porté dans ma vie: ce sweat cropped de chez Zara, qui a dû coûter royalement 10 euros et que je mets encore régulièrement les jours de manque d'inspiration.

Found on a messy table at Zara at the end of the sales, let me introduce you to the piece of clothing I have worn the most in my life: the cropped sweatshirt, which must have costed about 10 euros and that I still regularly take out on no-inspiration-days.
Ne jamais dire jamais !
J'avais jusqu'à là plutôt bien réussi à rester en dehors des soldes, à laisser mes 'Saved Items' sagement à leur place... et puis d'un coup "j'ai qué-cra". Et pas que sur de la solde, en plus. Bon, je me console en me disant que 1) ce sont de bonnes affaires, 2) les articles qui n'étaient pas des bonnes affaires, c'est parce que j'en avais VRAIMENT besoin - genre, qui n'a pas BESOIN d'une paire de baskets noires qui brille dans le noir? hein?
Never say never !
I had managed to stay away from any shopping urge for a while, leaving my 'Saved Items' where they were, ignoring the 'last chance! clearance! final sale!' emails... and then it just happened. And, I confess... it wasn't sales items only. BUT: 1) they were bargains ! 2) those that weren't, I just couldn't have lived further without them - who doesn't NEED sneakers that glow in the dark? Ah right, that's what I thought.
Première partie du butin, une dent de requin géante Fashionology qui était dans ma wishlist depuis bien un an. Tout vient à point à qui sait attendre ! Au rayon bijoux, j'ai aussi trouvé mon compte chez &Other Stories (tiens donc) avec ce pendentif et ces boucles d'oreilles 'pendule'. Si vous me cherchez, je traque les sources d'eau les plus proches !
First part of the booty: a huge silver shark tooth from Fashionology that was on my wishlist for over a year. All things come to those who wait ! I found more jewelry in the &Other Stories sale: these pendulum earrings and pendant will be very helpful when I'll need to find the nearest source of water.
Sur ASOS, j'ai trouvé pour une très modique somme ces lunettes 'cat-eye' au contour mat. Je n'ai pas d'excuse, j'ai déjà assez de paires de lunettes de soleil et en plus je porte toujours les mêmes, je n'en avais aucun besoin, mais elles sont jolies. Voilà!
On ASOS, I found these cat-eye matte sunglasses for a very fair price. I have no excuse at all, I own enough pairs of sunglasses and I always use the same, I had no need for those, I just... I thought they looked nice. Voilà!
En matière de shoes, j'ai carrément été chercher une extrême puis l'autre... coup de cœur énorme d'abord sur les Adidas ZX 500 de Rita Ora pour Adidas Originals, dont je vous parlais la semaine dernière. Je ne pouvais pas ne pas les avoir. Et en plus elles sont phosphorescentes !
Les Nike Benassi, par contre, vous devez vous demander ce qui m'a pris... mon côté Angelina Jolie des ugly shoes m'a poussée à adopter ce modèle (ultra-soldé, je précise quand même) dans mon shoesing, où il a rejoint ses nouveaux frères et soeurs. Je ne les porte que chez moi pour l'instant, mais qui sait comment les choses pourraient tourner si la vie nous offre un été indien cette année? ;)
Oh, and of course: shoes ! I picked two extremes: first pair was a huge crush. When I saw these Adidas ZX 500 by Rita Ora, my heart went boom (as I told you last week btw). I just had to have them. Did I mention they glow in the dark?
The Nike Benassi, well... you probably wonder what happened, right? It's my Angelina-Jolie-of-ugly-shoes side that made me adopt those (their price was ridiculous, which helped) in my shoesing, and now they live here with their brothers and sisters from all around the world. I've only worn them at home yet, but who knows how things could turn out if, say, we get an indian summer this year? ;)
Ça vous arrive aussi de passer une soirée les yeux rivés sur votre écran comme une zombie, à bouffer des blogs et des séries mode de magazines à la chaîne, à naviguer d'un lien à l'autre à la recherche d'inspiration? C'est exactement ce qu'il m'est arrivé hier soir: assise confortablement dans mon lit, mon laptop sur les genoux, j'ai frénétiquement scrollé tous mes sites préférés et 'pinné' tout ce que j'avais envie de garder en tête. Grosse, grosse mise à jour sur plusieurs boards de mon Pinterest, donc ! Allez y faire un tour si ça vous dit, il y a plein de belles choses.
Does it ever happen to you too, spending a whole evening staring at your screen like a zombie, binging on blogs and magazine editorials, navigating from one link to another, looking for inspiration ? Because that's the exact description of how I spent last night: comfortably sitting on my bed, my laptop on my knees, flicking and scrolling through my favourite websites and 'pinning' what I wanted to keep in mind. Which means there's a big update on several boards of my Pinterest, go take a look !
Si vous n'y avez pas été depuis longtemps (je ne me fais pas d'illusions
), vous verrez que j'ai aussi créé un board "Heroes", où je pinne les personnes qui m'inspirent, que je considère pour une raison ou l'autre comme des modèles.
And if you haven't visited it in quite some time (which is probbaly the case, let's be honest), you'll see I've also created a board called "Heroes", where I pinned a bunch of people who each inspire me and, in their own way, are role models to me.
Bon week-end, tout le monde !
Enjoy your week-end, everybody !
x
La semaine dernière, je vous parlais d'été qui se termine, et la météo semble confirmer que c'est le cas... heureusement, avec la rentrée, le monde semble se réveiller et c'est le plein de nouveautés ! Voilà quelques trucs sur lesquels j'ai les yeux rivés en ce moment...
Last week, I was telling you about Summer ending fast, well it seems the weather wants to confirm it to us... luckily, with Fall approaching, everybody seems to be waking up, and novelties arrive on the market ! Here's just a few things that recently caught my attention...
Stutterheim, la marque qui fournit leurs manteaux de pluie aux hipsters accomplis depuis quelques années, décline désormais ses imperméables en version vernie, et ça s'appelle la collection Opal. Joli, non? Moi, plus ça fait "pêcheur en pleine mer" premier degré, plus ça me plaît !
Stutterheim, hipsters' official raincoat provider, now declines its range of jackets in a glossy version called Opal. Nice, huh? The more it looks like a fisherman's outfit on a storm day, the more I seem to love it.
Elle m'a hypnotisée à Pukkelpop et je ne peux plus me passer de son album... FKA Twigs est au paysage musical de cet été ce que l'ice bucket est à votre Timeline Facebook. Elle sera en concert à l'AB en octobre, dépêchez-vous de prendre vos places avant qu'il n'y en ait plus, on vous aura prévenu!
Découvrez l'interview qu'elle a accordé à Dazed, vous tomberez vous aussi sous le charme de la singularité de cette petite anglaise.
She hypnotized me at Pukkelpop, and I can't spend one day without listening to her album... FKA Twigs is the ice bucket to my musical landscape right now. She will play live at AB in octobre, hurry and get your tickets before they sell out !
Oh and please read this interview that she gave to Dazed, maybe then you'll understand why I'm so obsessed with her.
On l'a découverte à coups de teasing sur Instagram et enfin, elle est là: la collaboration entre Adidas Originals et Rita Ora est en ligne, du moins une première partie intitulée le 'Black Pack'. Je vous préviens tout de suite, j'ai pas pu résister...
Wow, this is what I called teasing: the whole summer, Rita Ora's been posting pics of some items that would be in the collection she was preparing for Adidas Originals. And now, finally, it's online ! A first range called Black Pack is available on the Adidas online shop. And I gotta confess, I couldn't resist ordering something...
J'imagine que tout le monde l'a déjà vue, mais je ne m'en lasse pas: la performance de 17 minutes (!) de Beyoncé aux MTV VMA dimanche est juste scotchante ! La Queen B porte son nom à merveille et prouve encore une fois qu'elle n'est pas prête d'abdiquer.
I guess everybody already watched it, but man, I can't get tired of it: Beyoncé's 17-minute (!) performance at the MTV VMAs last Sunday was simply jaw-dropping. Queen B once again proves that she deserves her title and shows us she's certainly not ready to leave her throne.
Si vous étiez fans des Chubby Sticks lèvres, la déclinaison blush vous plaira sans doute aussi... pratique, précis et, bien sûr, d'une qualité irréprochable, cette nouveauté fait partie de mes coups de coeur de la rentrée ! Il est dispo en 4 teintes sur l'e-shop de Clinique !
If you already like the Chubby Sticks for lips, you'll love the cheek version ! It has everything: it's practical, it's precise and, of course, it has the great quality that Clinique got us used to. It's one of my current favourites, and it's available in 4 tints on Clinique's online shop !
Que c'est long d'attendre ! La saison 4 de la série Girls est prévue pour l'hiver 2015 (oui oui, plus d'un an à patienter...), mais HBO a été sympa et a publié ce petit teaser pour récompenser notre patience...
Oh, how I hate waiting ! The 4th season of Girls is only supposed to start in the Winter of 2015 (I know! It's just too long!), but HBO published this little teaser to reward our patience...
Ca y est: la ville se remplit, le temps se rafraîchit, la circulation devient plus dense... l'été, c'est presque fini, qu'on le veuille ou non !
Je ne sais pas vous, mais le mien est passé à toute vitesse en plus. Je me souviens encore très distinctement de ma première soirée en sandales et de mon premier barbecue...
Bon, avant d'enterrer les tongs, la crème solaire et le rosé, je vais quand même revenir en images sur ces quelques dernières semaines ! Mon été fût, comme toujours, très chargé: entre festivals, soirées et travail, j'ai pas vraiment eu le temps de me reposer. Mais vous savez ce qu'on dit: on dormira quand on sera mort!
...And there we are, already: the city fills up, the weather gets colder, traffic becomes more dense... summer is coming to an end, whether you like it or not!
I don't know about you, but mine went by so fast that it's almost frustrating. I still remember very clearly my first barbecue and wearing sandals all night for the first time of the year !
But before burying our flip-flops, sunscreen and rosé, I wanted to have a look back at the past few weeks. My summer was, as always, very busy - between festivals, parties and work, I didn't really get a lot of time to rest. But you know what they say: we'll sleep when we're dead!
La première étape après Dour, c'était Tomorrowland, où nos résidents Survivor jouaient. On en a profité à fond, du set de Vitalic sous la pluie aux concours de fistpump de la mainstage!
The first step after Dour was Tomorrowland, where our Survivor residents were playing. We made ​​the most of that day, from Vitalic's set under the rain to fistpumping contest at the mainstage!
Quelques jours après, on rempilait pour une Survivor au Club 69, où pour célébrer les Gentse Feesten, nous organisions une 'Pool Party' (mais sans piscine).
A few days after, it was time to party again, as we were celebrating Gentse Feesten at Club 69 with a pool party-themed Survivor (only we had no pool).
(pics by Nikolai Kokanovic)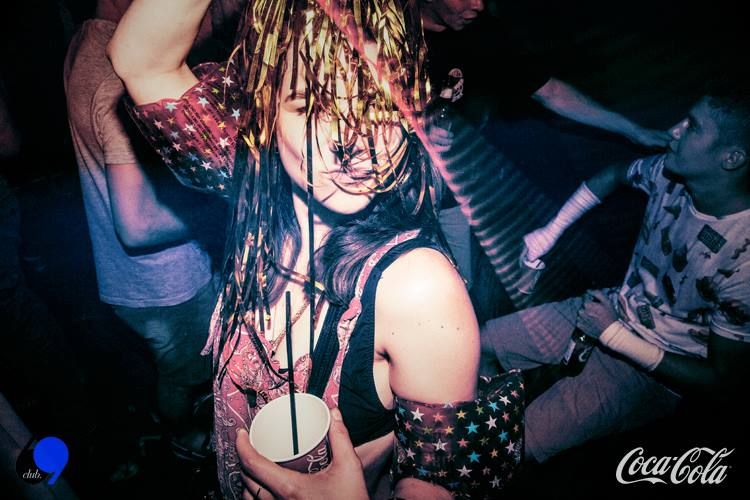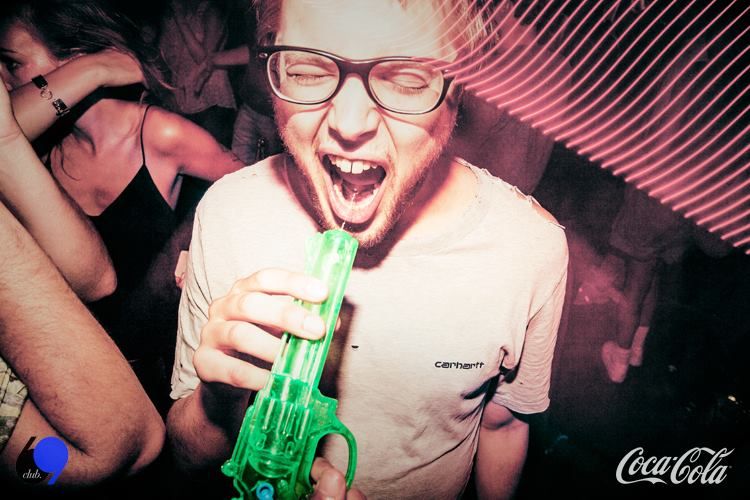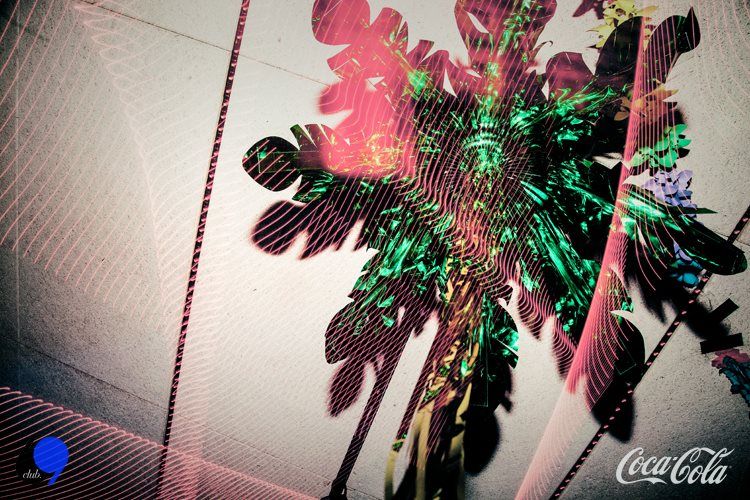 Puis, moment tant attendu durant tout le dernier semestre... WECANDANCE est arrivé ! Nous hostions une scène le samedi, et on a eu beaucoup de chance avec le temps. Il a fait magnifique, le site était superbement décoré et les festivaliers lookés comme des pharaons. Un énorme merci encore à toutes les Néfertitis et tous les Ramsès qui ont fait le déplacement !
Then, finally, came that moment we'd been waiting for the whole semester... WECANDANCE ! As you might now, we were hosting a stage on Saturday and we got very lucky with the weather. It was very sunny, the site decoration looked amazing and the crowd was as stylish as Cleopatra. Many thanks again to all the Nefertitis and the Ramses who came along !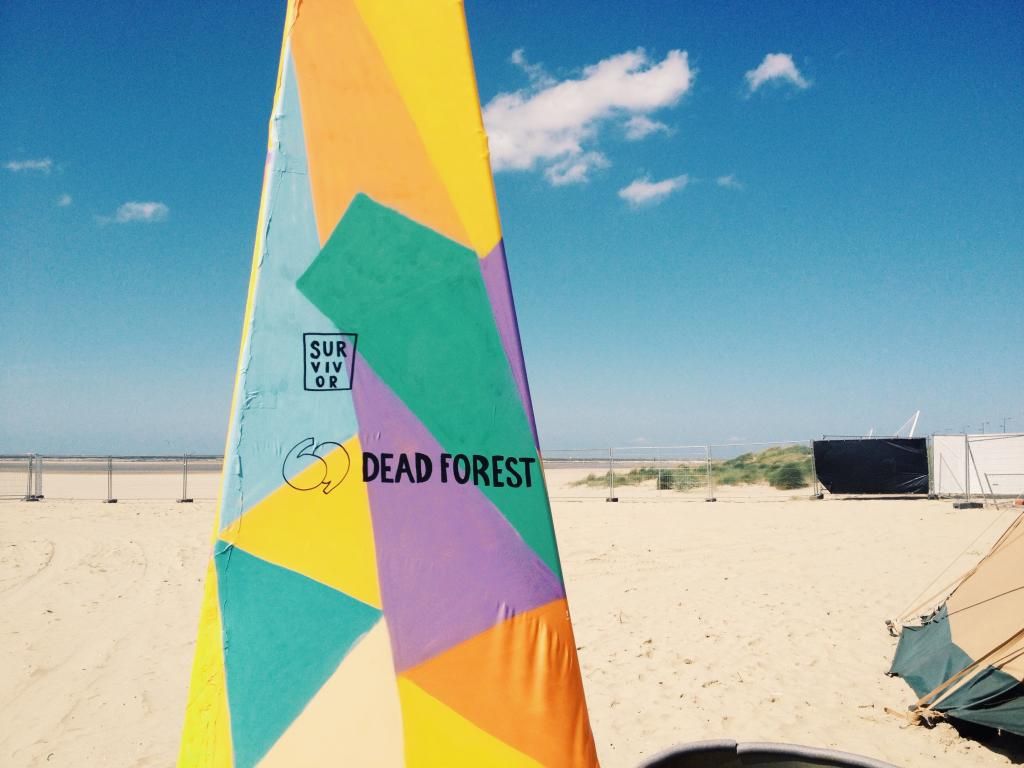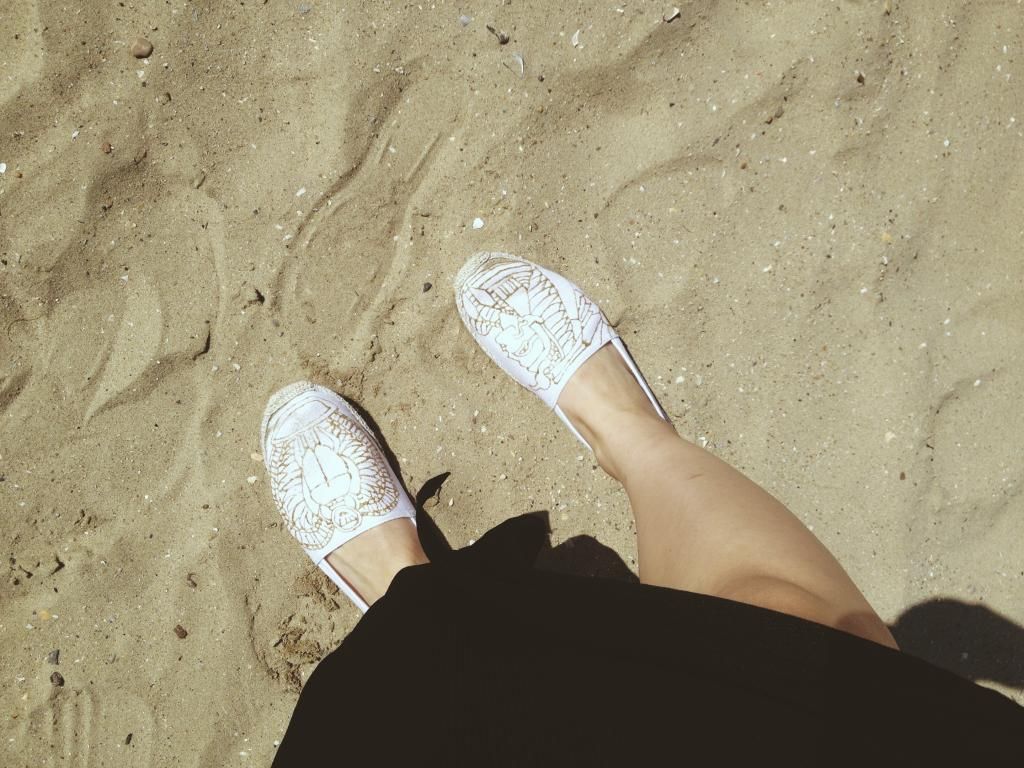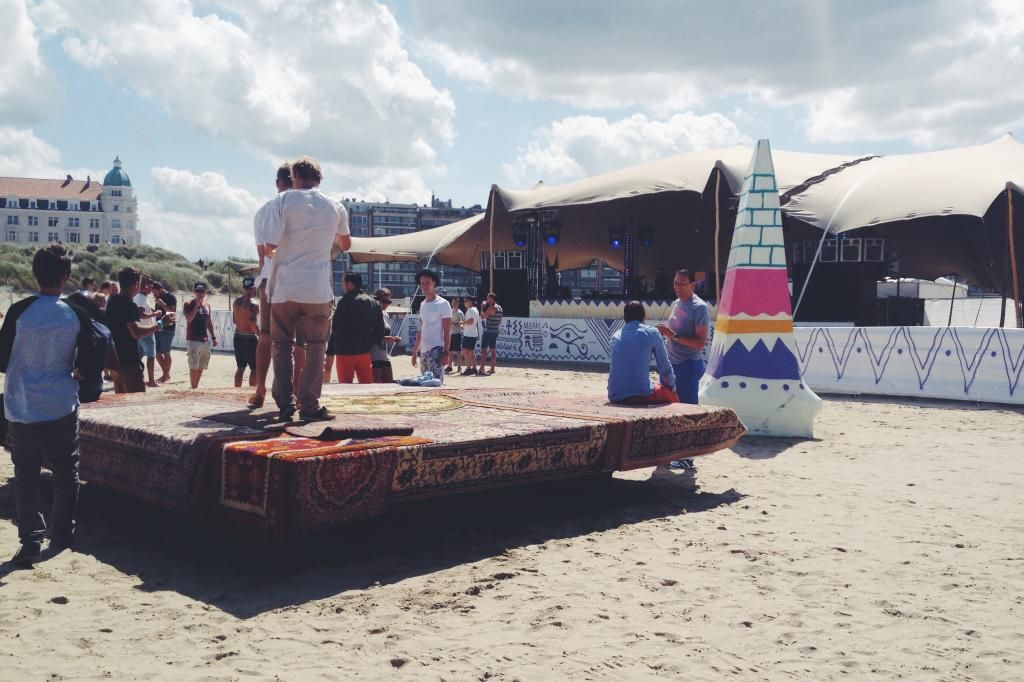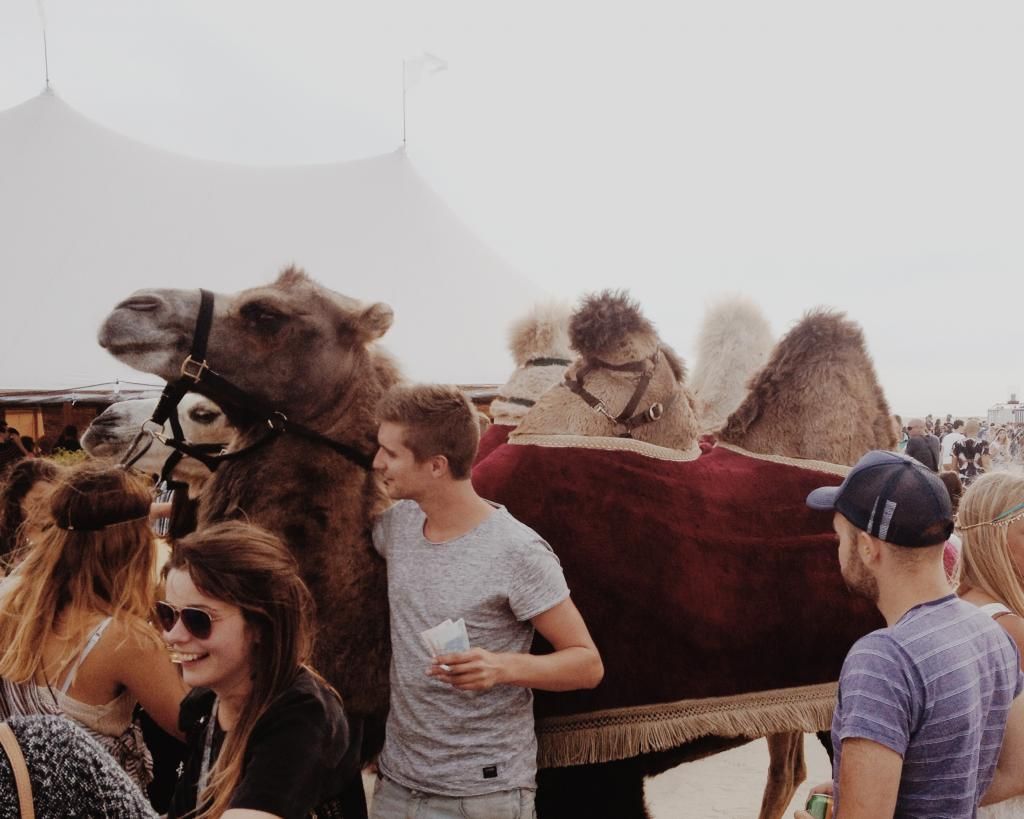 2 Fujifilm Instax pics by Alizé Jalhay
Enfin, le week-end dernier fut marqué par la traditionnelle fermeture en beauté de l'été, avec le Pukkelpop qui, encore une fois, a tourné à la grosse grosse éclate. Le temps n'était certes pas au top mais est resté relativement supportable et surtout, l'ambiance, elle, était bien là! J'ai vu des concerts formidables, mangé des trucs délicieux et eu quelques fous rires incontrôlables...
And finally, last week-end was that time of the year, when we all have to say goodbye to summer in a big celebration: Pukkelpop ! The weather wasn't as good as last year but it was still okay, for the rest, this year's edition once again delivered ! I had an amazing time, saw some great concerts, ate some delicious food and had a bunch of crazy laughs !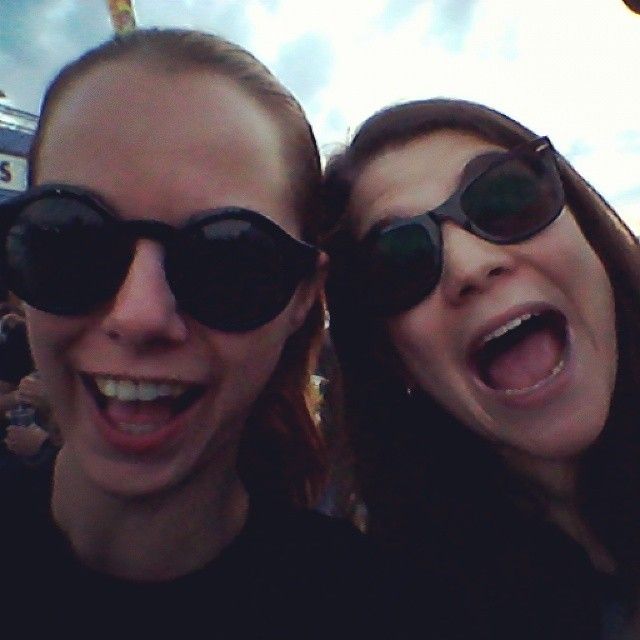 Selfie by Sara Pletinck
Alors oui, l'été n'est pas techniquement fini, mais je pense que j'ai bien fait le plein de souvenirs ! Bientôt, la suractivité laissera place à l'hibernation... dans 4 mois, c'est déjà Noël ! ;)
So yeah, indeed, technically, summer's not over yet... but I think I've gathered a lot of memories already ! Soon, those busy days will be gone and hibernation will start. Hey: Christmas is in 4 months ! ;)